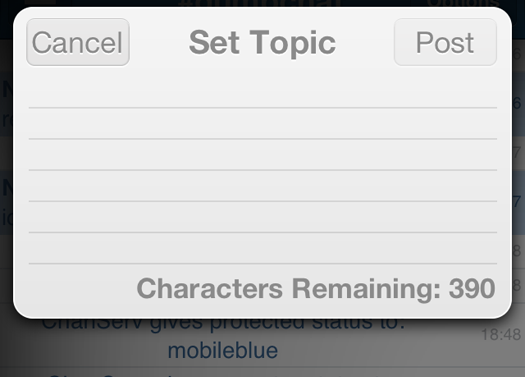 Swipe topic bar to change channel topic.
With a quick swipe to the left or your right on the topic bar, you can trigger the system to allow you to change the topic of your current channel.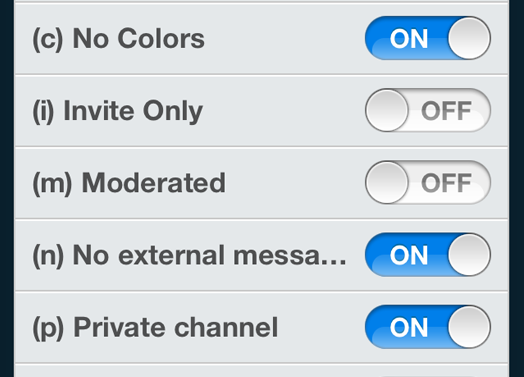 Channel modes with a simple tap of a swich.
There is no need to change your modes using the keyboard. Simply go into the channel modes menu and flick a switch. If a mode requires a parameter, a dialoge will ask you for the details.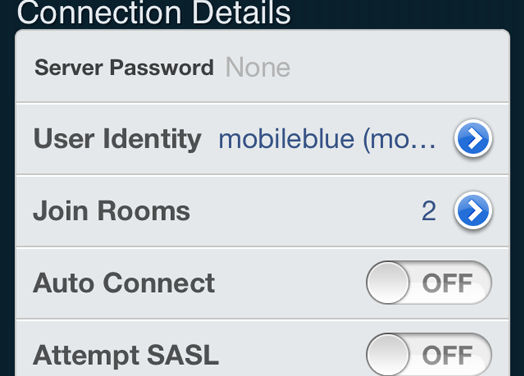 Comfortable server setup
Dump Chat takes advantage of the IRC v3.1/3.2 protocol to enhance your IRC experience. Includes support for SSL and TLS for your server and/or bouncer.